Corporate Website- Alook Refrigeration Co. Ltd
Alook Refrigeration Company Limited has been continuing to serve its clients for the last forty five years and that neither the clients nor Alook Refrigeration have developed any fatigue for each other. Rather, as we observe, bondage is getting stronger and stronger. What was a small proprietorship firm forty five years back is now a noticeable actor in the field of Air-conditioning.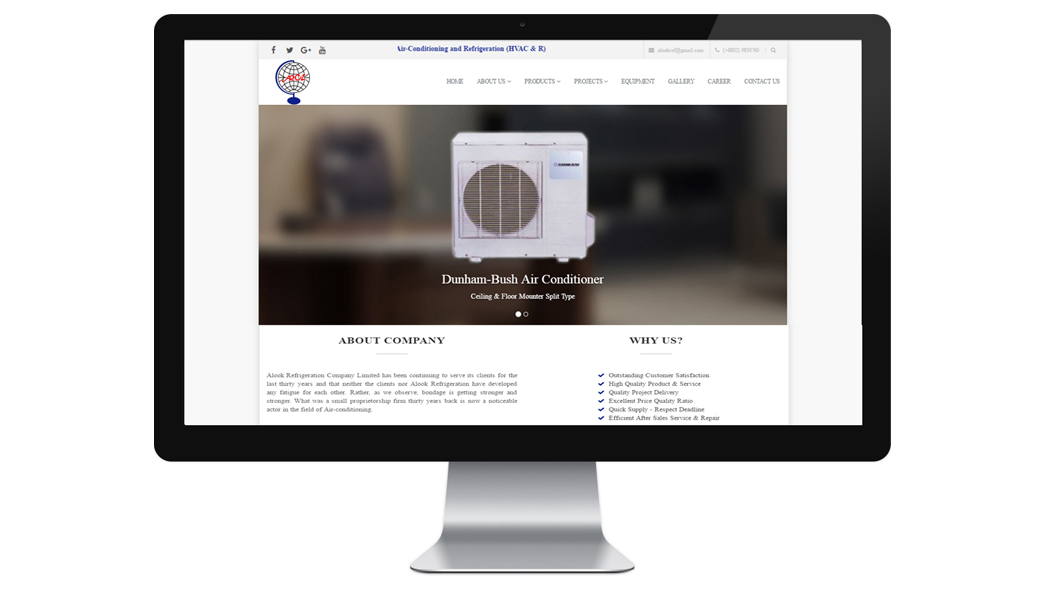 Technology Used: PHP, Bootstrap, HTML, CSS, jQuery, Ajax, Kendo UI.