Corporate Website- MobilityOne Sdn Bhd
MobilityOne Sdn Bhd boasts 16 years of experience in the Malaysian payment system Industry and is respectively listed as a MSC company in (Malaysia). MobilityOne has been awarded various licenses to operate in offering E-Commerce and E-Money services. As payment specialists, we aggregate and facilitate payments into a seamless ecosystem, enabling payments at every segment of the payment value chain from corporate to retail and lastly end users.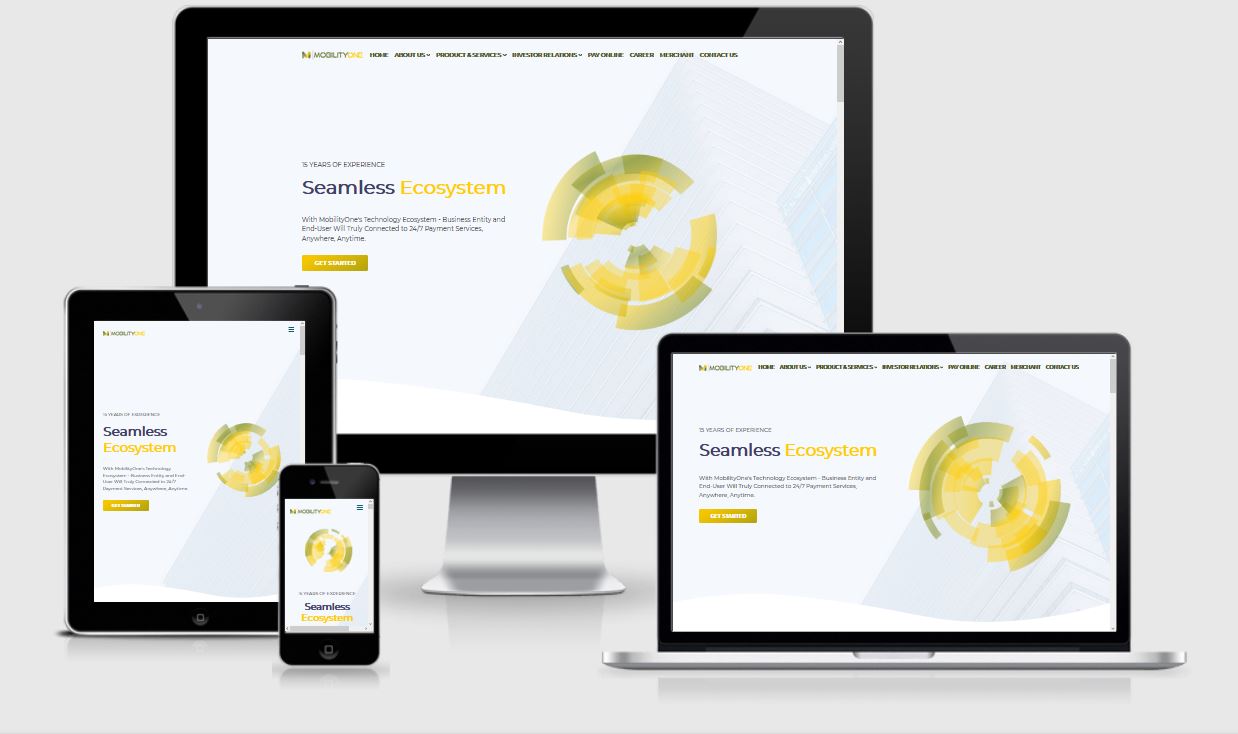 Technology Used: WordPress custom theme development, Bootstrap, HTML, CSS, jQuery.
URL: www.mobilityone.com